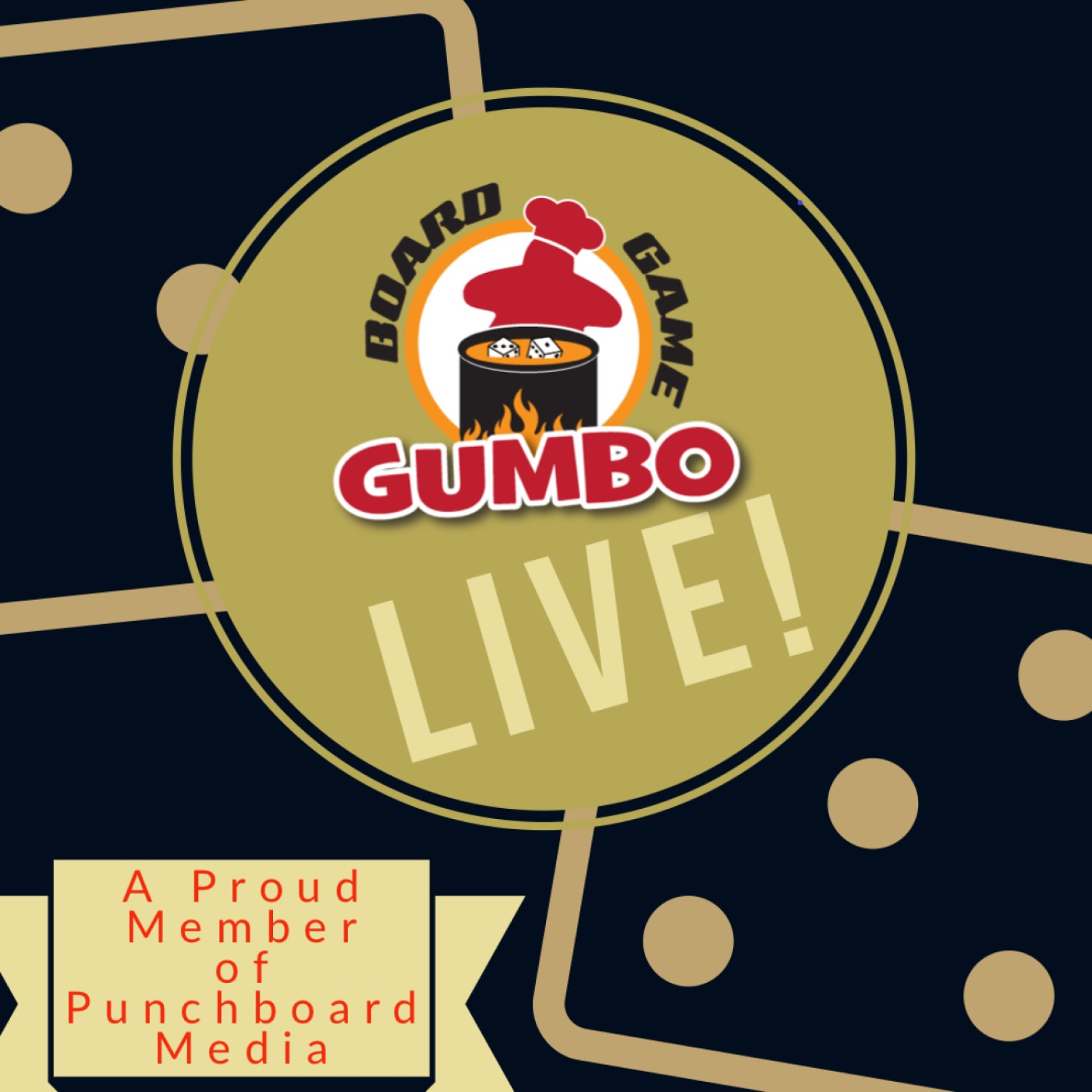 BJ welcomes in the King of the Filler Games, Steve Finn from Dr Finn's Games!   BJ chats with Steve about positive and negative reviews, and Steve gives some good advice to budding designers. 
BJ and Eric then chat about spicy hot games that they have played recently:
BJ - Lock Up: A Roll Player Tale
Steve - Foundations of Rome
Steve - Paris
Then Verla joins the show to interview Steve about four brand new games coming to Kickstarter on August 24: 
Biblios: Quill and Parchment (KS)

Nanga Parbat (KS)

Mining Colony (KS)

Butterfly Garden (KS)
But wait, there's more!
BJ and Verla challenge Steve to a rousing game of Just One Medium with the Chat Krewe. Who is the big winner? 
Next week:  Grant Rodiek & Patrick Leder come by to chat about FORT from Leder Games
Thanks for listening!  
Board Game Gumbo is a proud member of Punchboard Media
Gumbo Live! Tuesdays at 8:30 PM CST / 9:30 PM EST hosted by Board Game Gumbo
www.facebook.com/boardgamegumbo
@boardgamegumbo on YouTube, Twitter and Facebook
www.boardgamegumbo.com ← our written reviews, news, and convention recaps