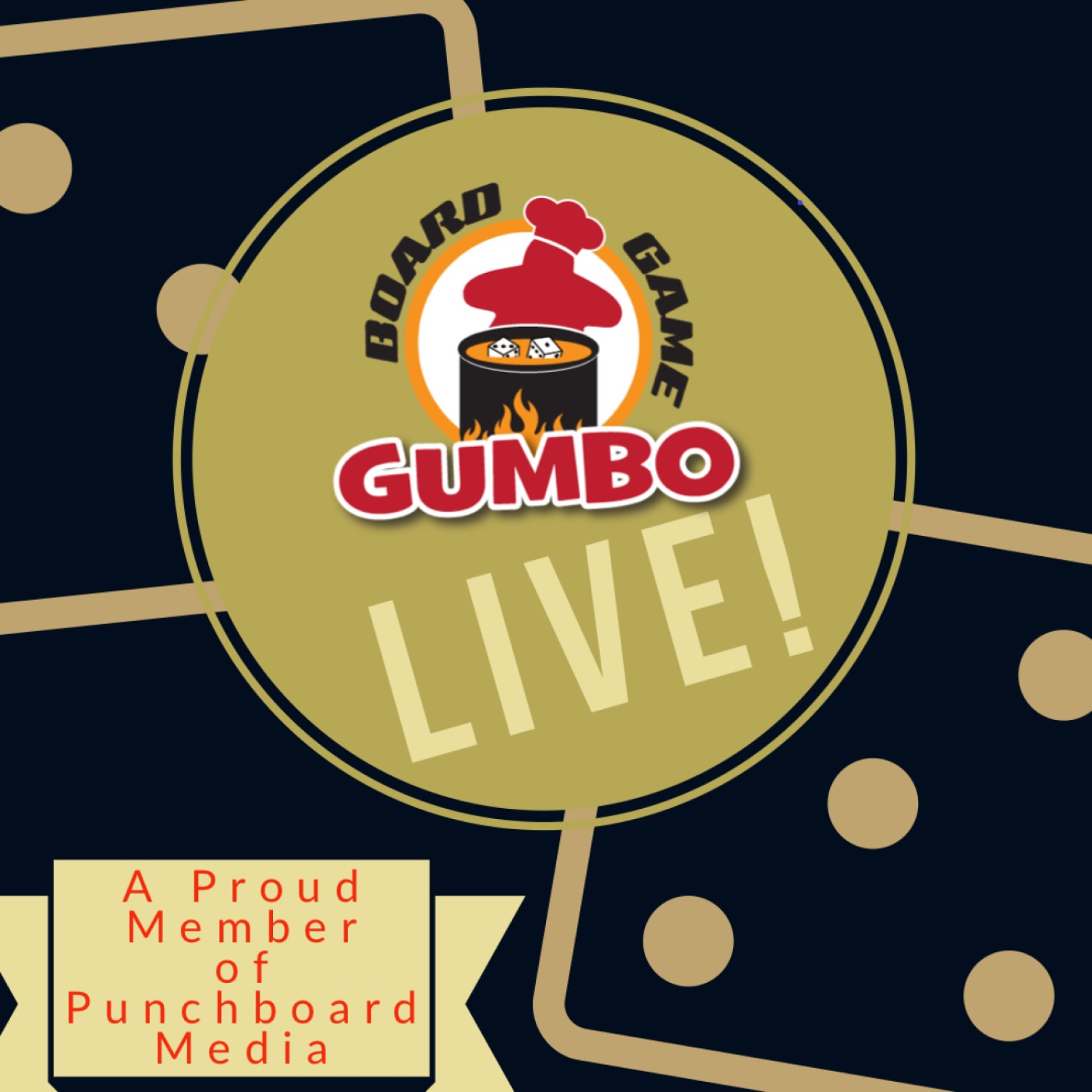 BJ chats with Dean & Jon from MeepleTown Podcast & YouTube Channel. They chat about musicians and board games, Dean's love of Sister Hazel, why Jon hates certain games, and they chat about some spicy hot games they've played: 
Cosmic Run: Regeneration
Tang Garden
Nevada City
Roar and Write
Rap Godz
Plus, they welcome in Alex & Abby from The Dukes of Dice Podcast for a rousing new games:  Etouffeighties, the Gumbo's version of Heartthrob: The Board Game. Who wouldn't want to play a game where you choose your favorite game from the 1980s, and your favorite 80s music in the background, and top it off with three of your favorite characters from 80s blockbuster movies!?!
Thanks for listening! 
Board Game Gumbo is a proud member of Punchboard Media
Gumbo Live! Tuesdays at 8:30 PM CST / 9:30 PM EST hosted by Board Game Gumbo
www.facebook.com/boardgamegumbo
@boardgamegumbo on YouTube, Twitter and Facebook
www.boardgamegumbo.com ← our written reviews, news, and convention recaps