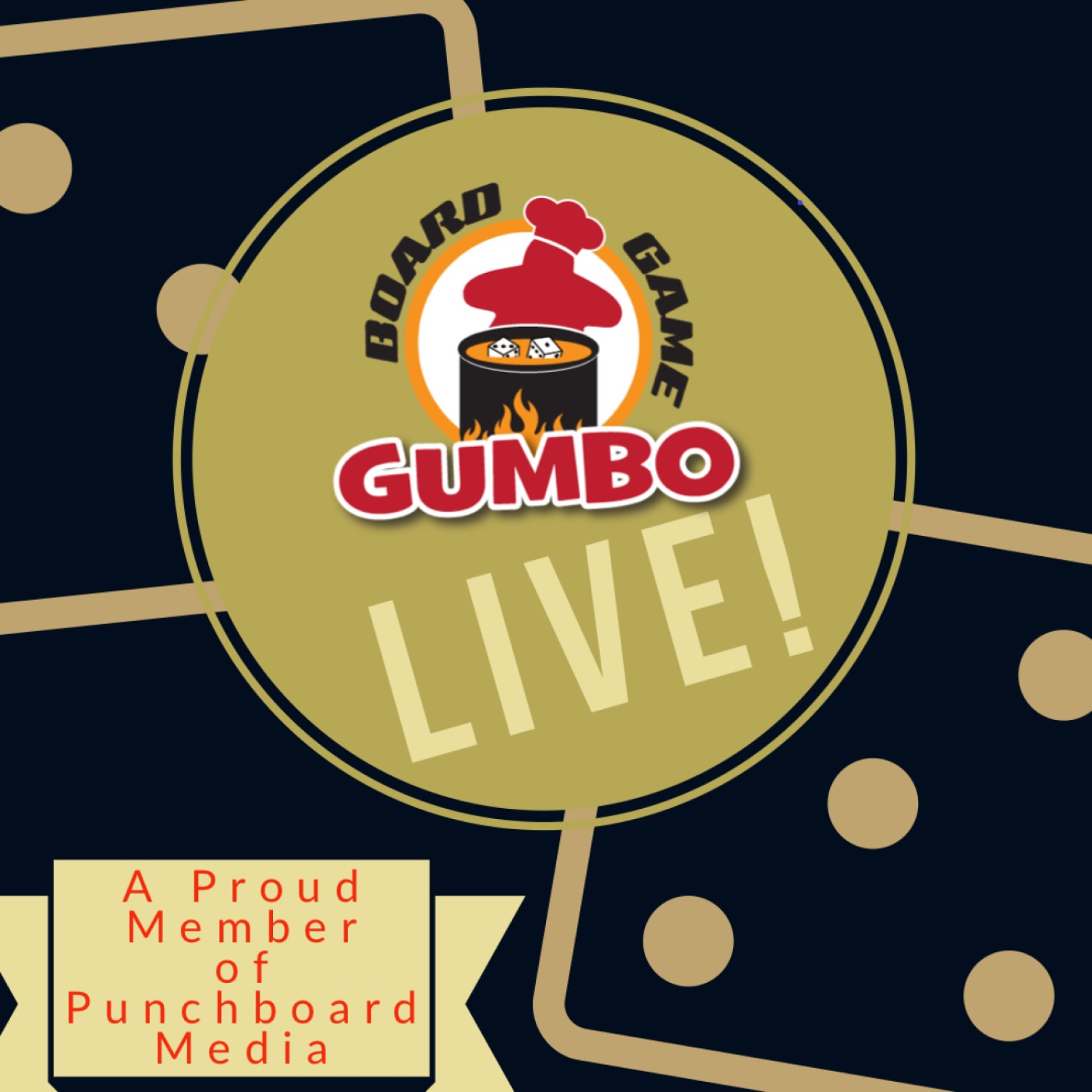 BJ welcomes in Charles Mruz, a documentary filmmaker based on the West Coast, who directed GAMEMASTER documentary, the brand new full length look at the board gaming hobby through the eyes of four up-and-coming designers. 
But first, they talk about some spicy hot games they have played recently: 
Roll Player Adventures;
My City; and
Azul: Crystal Mosaic Expansion
Then Verla "Gumbo Overlord" joins the show. She is a newly minted Producer helping out with guests and interviews, and they take a deep dive in to the GAMEMASTER film. Charles shares some stories of the production, insights into the designers featured, and some of the reactions to the release. 
But wait, there's more!
BJ always has a surprise up his sleeve, and this time, stay tuned for the Envie Game (which The NameFather runs with the Chat Krewe) with Charles and TWO very special guests.  And keep an eye out in the Chat Krewe for lots of friendly faces!  
Next week:  Eric Slauson stops by to talk about his designs, including TATTOO STORIES and MONSDRAWSITY. 
Thanks for listening!  
Board Game Gumbo is a proud member of Punchboard Media
Gumbo Live! Tuesdays at 8:30 PM CST / 9:30 PM EST hosted by Board Game Gumbo
www.facebook.com/boardgamegumbo
@boardgamegumbo on YouTube, Twitter and Facebook
www.boardgamegumbo.com ← our written reviews, news, and convention recaps