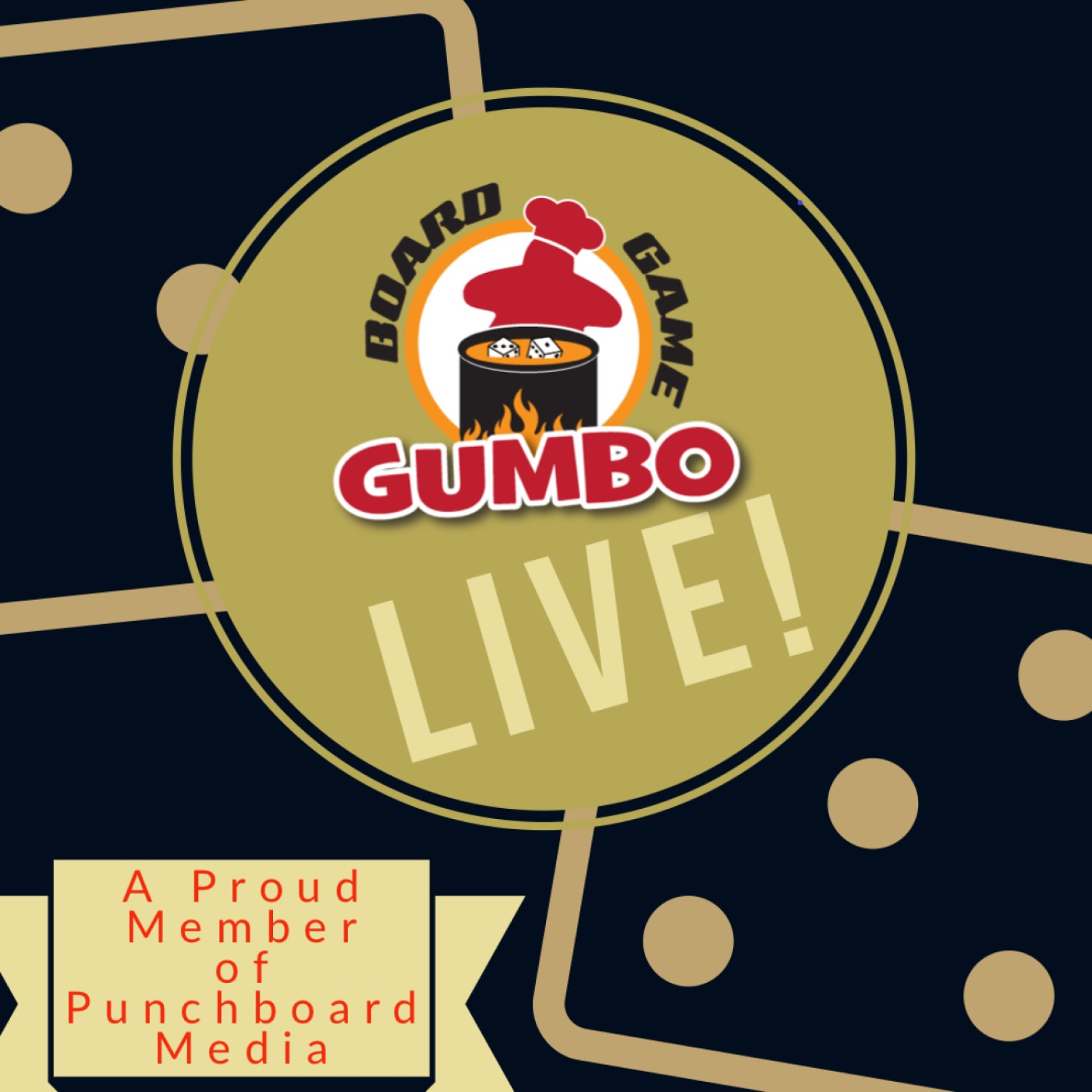 BJ welcomes in Eric Slauson, game designer and teacher of games!   BJ and Eric chat about Eric's philosophy on game design and his background in gaming.
BJ and Eric then chat about four spicy hot games that they have played recently:
Then Steve "The Name Father" joins the show to interview Eric on three games he has designed and either available now or soon to be in stores!
Tattoo Stories;
Nerd Words: Science; and
an upcoming gaming that sent the Chat Krewe into a tizzy, MonsDRAWsity!
But wait, there's more!
BJ always has a surprise up his sleeve, and this time, stay tuned for the Boudin Bowl with Charles & Jimmy from the GAMEMASTER documentary! Wow, does Eric have some hard choices each quarter! 
Next week:  Eric Alvarado stops by to talk everything about VINYL 
Thanks for listening!  
Board Game Gumbo is a proud member of Punchboard Media
Gumbo Live! Tuesdays at 8:30 PM CST / 9:30 PM EST hosted by Board Game Gumbo
www.facebook.com/boardgamegumbo
@boardgamegumbo on YouTube, Twitter and Facebook
www.boardgamegumbo.com ← our written reviews, news, and convention recaps