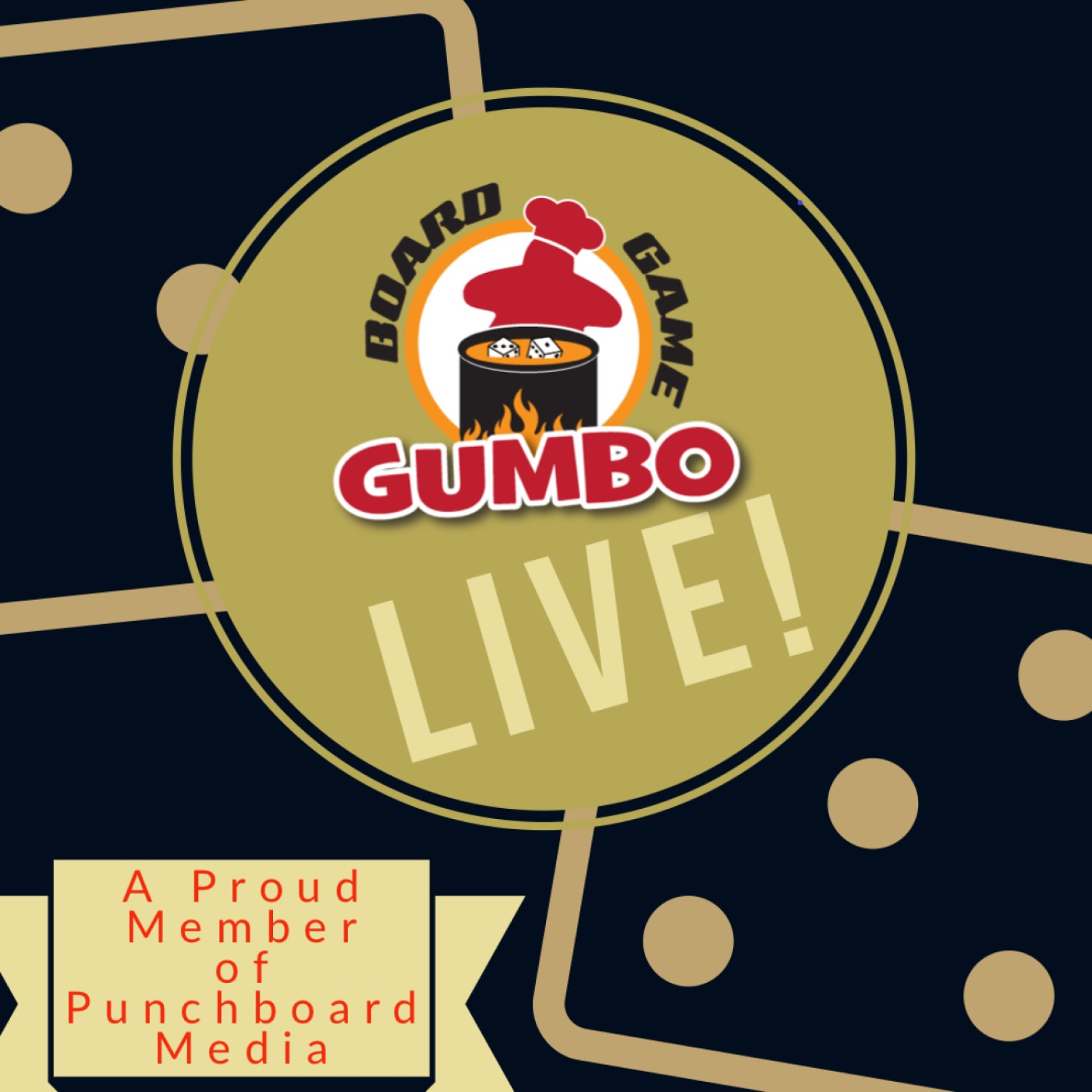 Board Game Gumbo Live! welcomes in Patrick Leder, owner of Leder Games, publisher of hit games like Root and Vast. BJ chats with Patrick about the recent release of Grant Rodie's FORT game, a retheming of SPQF. There is lots of chat about Patrick's thoughts on solo games, expansions, theme versus mechanics, etc.
BJ & Steve also chat with Patrick about spicy hot games they have played recently: 
Unmatched: Cobble & Fog from Restoration Games
On Tour from Boardgametables.com; and
Shadow Network, from Talon Strikes Studios
Finally, Verla, Steve & BJ challenge Patrick in the ENVIE Game. But is it really a challenge?  Patrick has a great entry. 
Laissez les bon temps rouler!
Board Game Gumbo is a proud member of Punchboard Media
Gumbo Live! Tuesdays at 8:30 PM CST / 9:30 PM EST hosted by Board Game Gumbo
www.facebook.com/boardgamegumbo
@boardgamegumbo on YouTube, Twitter and Facebook
www.boardgamegumbo.com ← our written reviews, news, and convention recaps