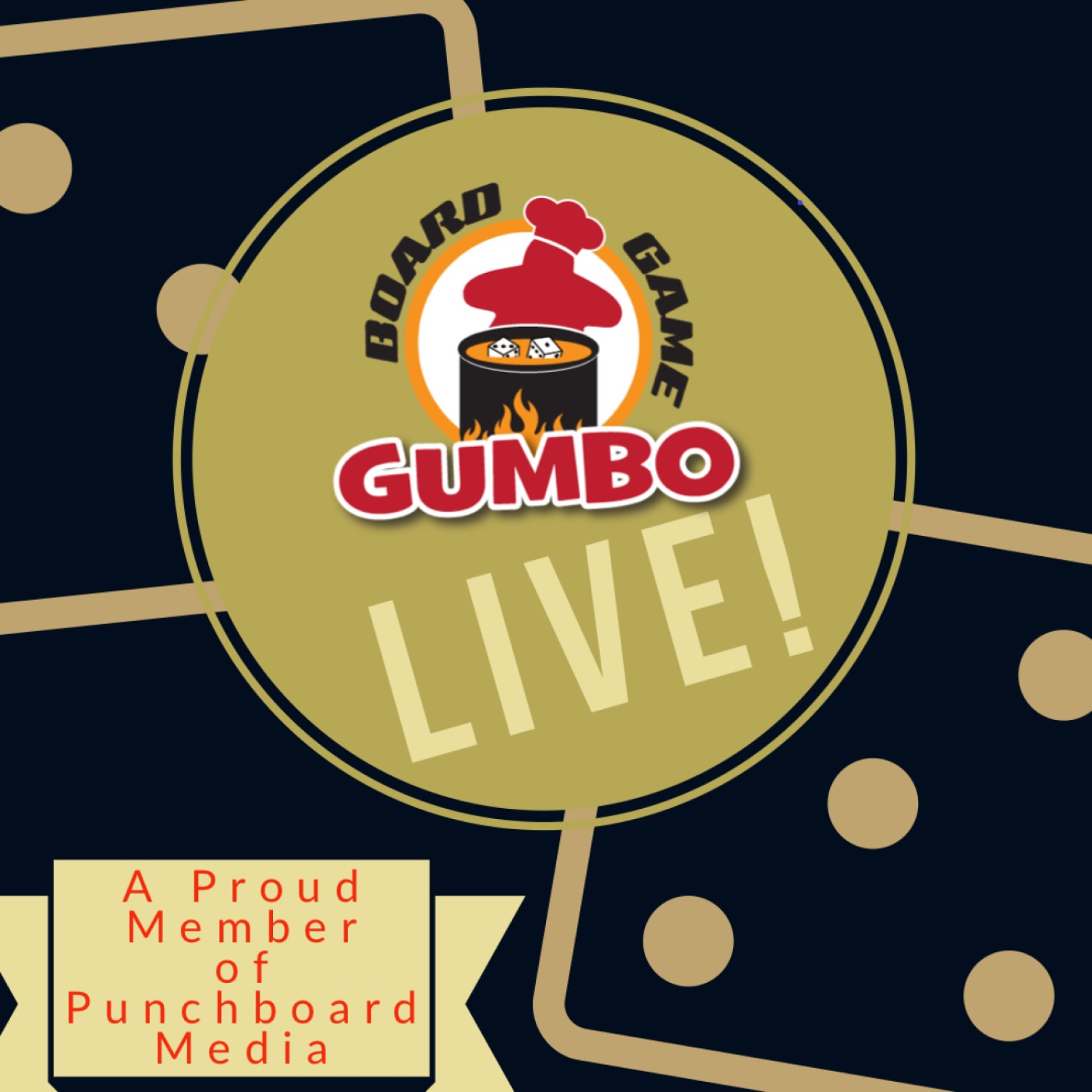 Comedian and Game Designer Grant Lyon joins Gumbo Live! to talk about Curmudgeon, a new party game from 25th Century Games! BJ and Verla chat with Grant about life as a comedian, his influences and favorite shows, and some of the spicy hot games they have played recently:
Jurassic Parts
Cindr
MonsDRAWsity, and 
Christmas Lights 
Then they turn to Curmudgeon, and found out the backstory about how the game came to be plus the joy that Grant gets when people play the game.
Finally, it's the return of JUST ONE -- Grant's first time playing! The Chat Krewe competes for a copy of Christmas Lights. Who can mind meld with Grant, Steve, Verla and BJ?
Thanks for listening!
Board Game Gumbo is a proud member of Punchboard Media
Gumbo Live! Tuesdays at 8:30 PM CST / 9:30 PM EST hosted by Board Game Gumbo
www.facebook.com/boardgamegumbo
@boardgamegumbo on YouTube, Twitter and Facebook
www.boardgamegumbo.com ← our written reviews, news, and convention recaps