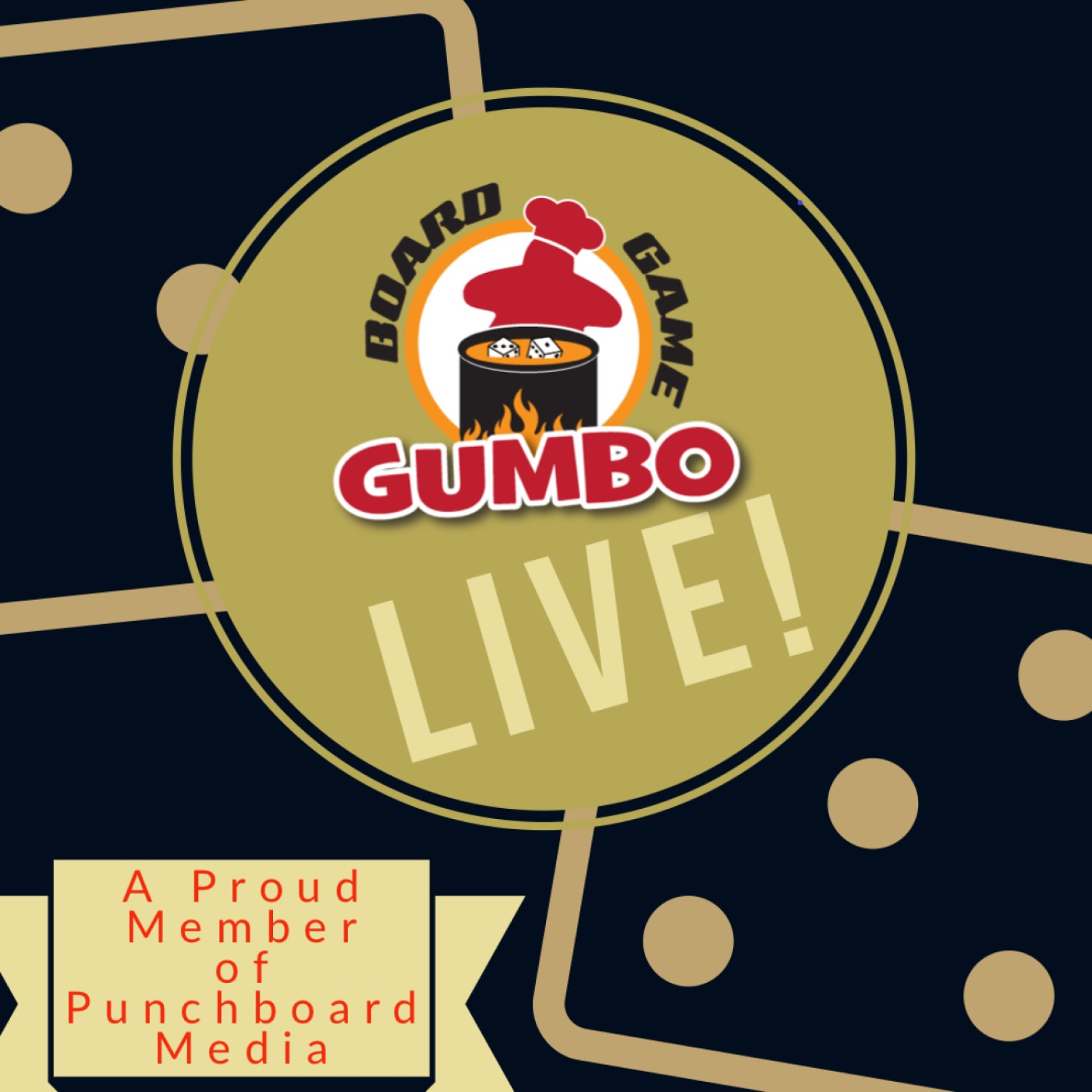 BJ welcomes in Tim Virnig, Brand Ambassador for Thunderworks Games, to chat about the spicy hot games they have coming out in 2021-22! But first, they chat about teaching board games and get into some of their recent plays like: 
Parks and the new Nightfall Expansion from Keymaster Games
Bruce Lee and the new expansions from Unmatched by Restoration Games
Then it is on to those spicy hot games! Tim gives us the latest scoop on games like:
Cartographers Heroes
Roll Player Adventures
Theme Parks
Cape May 
Finally, they wrap up with a game of ENVIE, where Tim tries to stump BJ and the Chat Krewe with a game he has a really big jonesing to play, right now!
Next week: Dennis K. Chan of Beyond the Sun fame!
Thanks for listening!  
Board Game Gumbo is a proud member of Punchboard Media
Gumbo Live! Tuesdays at 8:30 PM CST / 9:30 PM EST hosted by Board Game Gumbo
www.facebook.com/boardgamegumbo
@boardgamegumbo on YouTube, Twitter and Facebook
www.boardgamegumbo.com ← our written reviews, news, and convention recaps